Counselling and therapy in Windsor, Maidenhead and Burnham
Do you feel like life is getting on top of you? Could you benefit from a place to take some time out? To explore your thoughts and feelings… and get back on a front foot again?

Anyone of us can suffer from depression, anxiety, stress, or relationship problems, as well as panic attacks, tiredness and lack of concentration which come with them. And all of these stop you from being your best you and living your life to the full.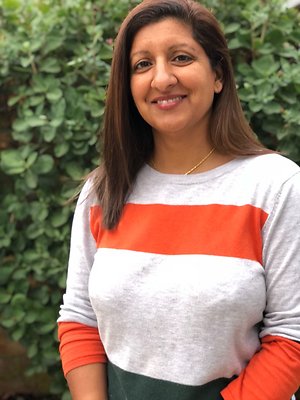 Looking for a counsellor in Slough or Maidenhead? Or counselling in Cippenham?

Let me introduce myself… My name is Narinder and I have been a practising Gestalt counsellor and therapist in Maidenhead serving Windsor, Slough, Cippenham, Burnham and the surrounding areas for the past six years.

I decided to train as a counsellor and therapist in Maidenhead and Slough in 2010 after redundancy from a long career in financial management – but not before I had gone through some counselling myself.

Nowadays, I work with individuals experiencing stress, relationship difficulties, anxiety, depression, bereavement, concerns around sexuality and gender, addiction (alcohol and drug), trauma and abuse-related issues (emotional, physical or sexual).

I am also happy to work with couples.


We can meet on a face-to-face basis or we can use the wonders of technology and Skype (or Facetime), if that's easier for you.

I have direct experience of working with adults and young people from different cultural backgrounds or those facing cultural family issues. Having been born and partly brought up in India, I speak Punjabi, as well as English.


"Professional, encouraging and non-judgmental"
"Narinder was extremely professional, giving me space to talk and to explore my feelings. Where I found it difficult, she encouraged me to try a variety of different exercises during the counselling sessions to help free up my true feelings. I felt very safe and her sessions enabled me to grieve and cry. I really valued the fact that she was non-judgmental and was very happy with the time we spent together. I would definitely recommend her as a therapist."
Celia, from Windsor

How does counselling help?

Counselling is a process entirely personal to you, supported professionally by a therapist. It allows you to understand more about yourself – what makes you tick or not! – your relationships, your concerns and the challenging situations that you might be facing.

Listening is just the first step. You tell me exactly what you want to – and you're in control at all times.

We can work to an agreed number of sessions or on an ongoing basis. When you stop is entirely up to you, although sometimes it takes more time to reach that moment when you can happily move on.


I offer solution-focussed therapy so you can make real progress and continue to do so after our work together

Children's therapy

As well as counselling adults in Slough, Cippenham and Maidenhead, I work with children and young people offering integrative therapies to suit each individual's needs.

My experience for this has been gained within both a girls' school and a boys' school, and as a regular advocate at child protection meetings – plus, of course, being a mother myself.

The therapy usually takes twelve sessions, during which I assess the young person's mood and feelings, and pinpoint the issues concerning them and the triggers leading to those feelings. I keep the sessions positive and together, we identify goals they can work towards to help them move away from negative thoughts into a happier place.

If you think your child or teenager or a young friend would benefit from talking to a trained counsellor, I'm here to help. Just drop me an email or give me a call.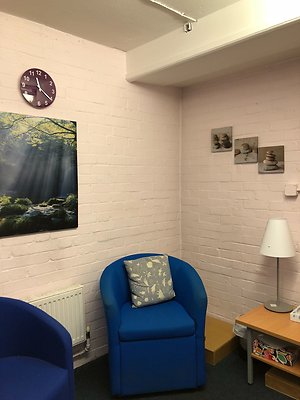 I'm easy to access

My counselling practice is within easy reach of Slough and I also work out of a practice in Maidenhead and more recently, Burnham. All three are easily accessible by car (parking on site) or public transport – further details here.

My clients actually come from all over the Berkshire and West London area, including:

Slough
Cippenham
Maidenhead
Gerrard's Cross
Windsor
Burnham
Taplow
Staines
Egham
Sunningdale
Eton
Ascot
Virginia Water

If meeting me in one of the practices isn't possible, I am happy to Skype or Facetime.

And if you have problems with mobility, then I would also consider a home visit. Just let me know what you need when we talk.

You're in safe hands

So this is my website. I hope that you find all you need and can see that as a counsellor in Slough and Maidenhead, I am committed to providing exceptional therapy, coaching and support in a safe, confidential and non-judgemental environment.



Being listened to non-judgementally is a totally new experience for some of my clients


Mostly, I hope you feel reassured that we could work together.

Any questions?

I have tried to answer any questions you might have here .

If you're still feeling a little unsure once you've read through everything, then please don't hesitate to give me a call on 07947 474456 or email me and we can chat.